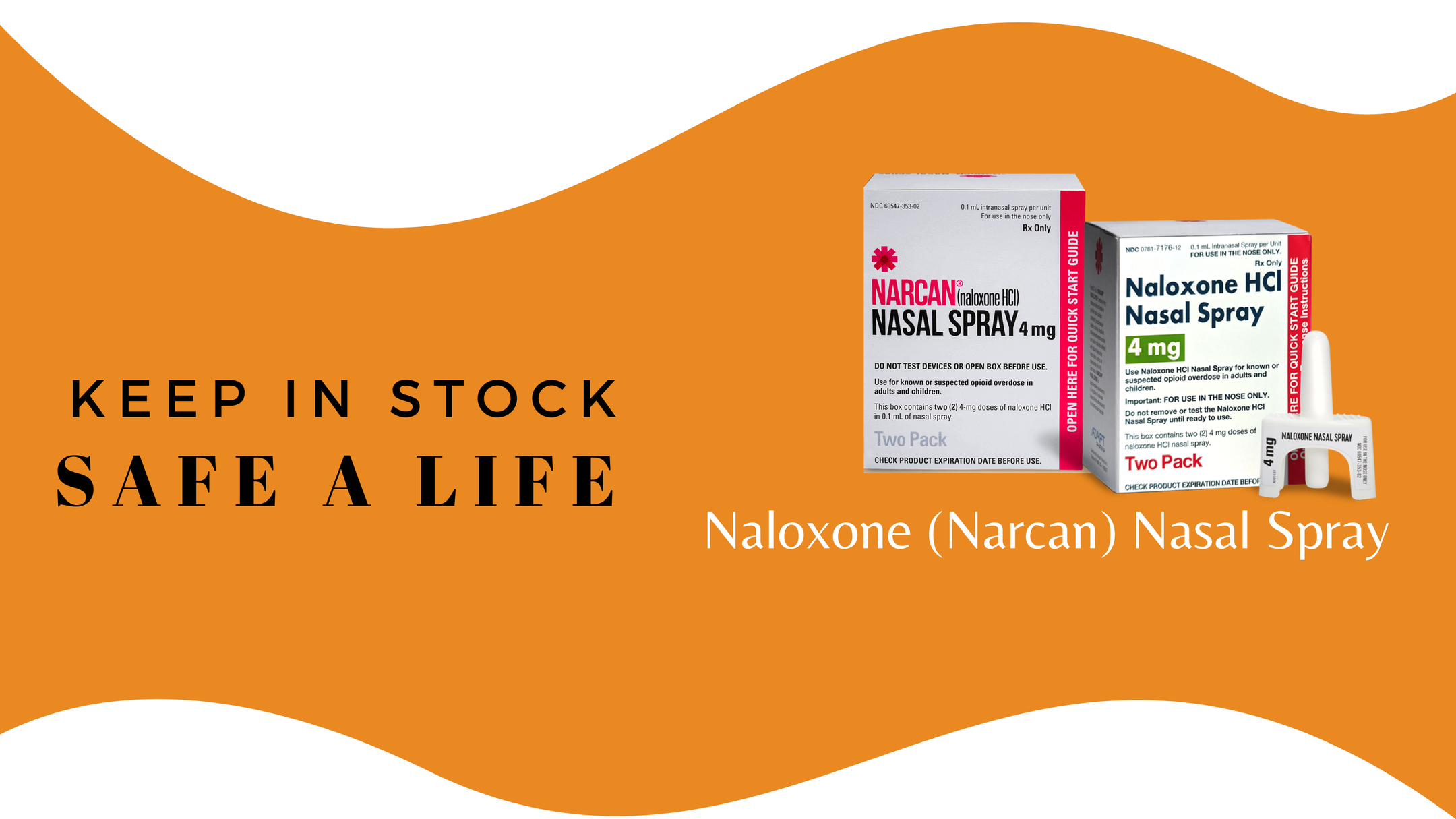 What is Naloxone?
Naloxone, also known as Narcan or Zimhi, is an emergency medicine used to counteract opioid overdoses. Opioid overdoses are increasing in frequency and are highly dangerous. Common opioids include drugs such as heroin, fentanyl, oxycodone (or OxyContin), hydrocodone (Vicodin), morphine, codeine, and other drugs. Using Naloxone on a patient suffering an opioid overdose can reverse the effects of the drug and save their life.
How to Get Naloxone
You can get Narcan from Aviva Pharmacy by following 3 easy steps:
Visit or contact our pharmacy
Fill out a quick questionnaire.
Get your Narcan in the pharmacy or delivered.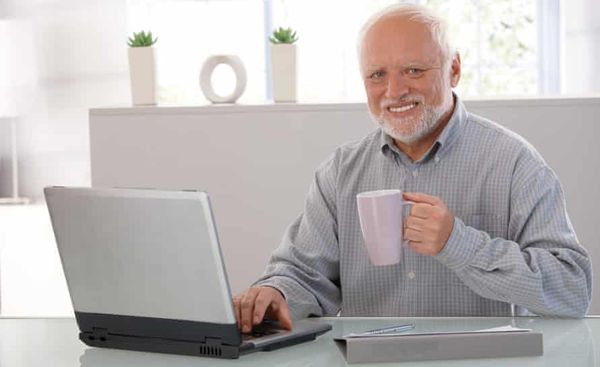 Learn More about Administering Naloxone
Click here to learn more about identifying opioid overdoses and how to administer naloxone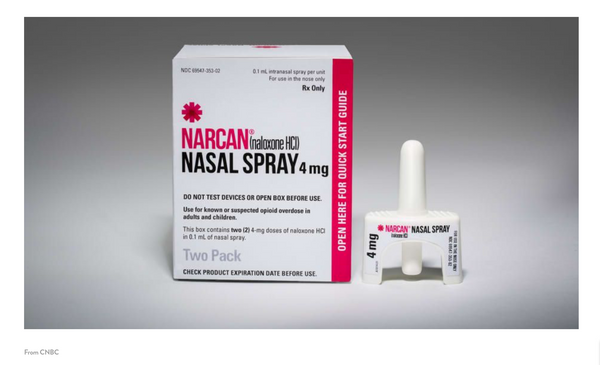 Narcan
Narcan is a nasal spray opioid antagonist. Narcan is applied through the nose as a spray, and can be quickly and easily applied to a patient. Narcan will be available prescription-free in late summer of 2023.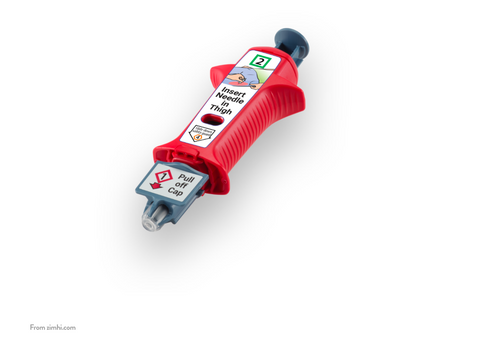 Zimhi
Zimhi is a high-dose naloxone treatment offered as an intramuscular injection. Like an EpiPen, Zimhi is injected directly into the bloodstream.
+ Who should carry naloxone?
+ How do I recognize an overdose?
+ When should I administer Naloxone?
Some PrEP users may experience side effects such as diarrhea, nausea, headaches, fatigues, or stomach pains. These side effects are usually not life-threatening and and go away over time. If these problems persist or are severe, talk to your health care provider.
+ Are there side effects to naloxone? If so, what are they?
PrEP medication is covered by most insurance, including Medicare and Medical! If you are curious about whether your insurance covers PrEP,
we can help you check what your plan covers. If you don't have insurance, that's okay! Our team can help you get PrEP free through the patient assistance program.
+ How does naloxone work?
Yes! Under SB159, PrEP must be covered by health insurance. If you don't have insurance, we can help you apply for assistance to pay as little as possible.
+ Question 6
If you are sexually active or have anxiety about contracting HIV through drug use, PEP is for you.
We can provide an at-home test to be taken to confirm your HIV negative status and ensure you have healthy kidneys.
Or, if you prefer, you can take the test here, at Aviva Pharmacy.
The specific tests needed are a HIV 4th generation antibody/antigen test, serum creatinine, and hepatitis B surface antigen test.
+ Question 7
PrEP is not meant for individuals who may have been exposed to HIV or have HIV. If you may have been exposed in the past 72 hours, PEP may be the right choice for you. Learn more about PEP here.