Requesting Your Own Lab Test Without Doctor's Order
Written By Mila N., 23 May, 2022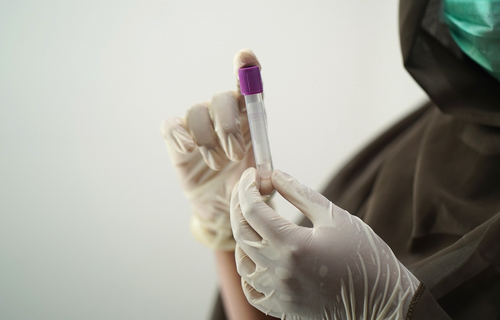 Making the best decisions about your health can be intimidating. Lab Tests can provide a wealth of knowledge in regard to your General Wellness, Cholesterol Levels, Diabetes Risk, Thyroid Levels, or even Reproductive Health and Screening.
However, getting a Doctor's order for lab testing can often be time-consuming and needlessly complicated. Between phone calls, copays, driving to and from, and waiting for results, it can feel all the more overwhelming to start seeking out answers about your own health.
Thankfully, California has enabled you, the patient, to take charge of your health. Direct-to-Consumer (DTC) Testing allows patients to order their own lab testing, including Hormones and Nutrition Health; Disease Risk and Likelihood; Progress or Improvement of Pre-Existing Conditions, and much more.
There's anxiety attached to you or a loved one awaiting an appointment. Developing Diabetes, Testosterone Checks or Risk of Allergic Reaction can all be situations you cannot bear to wait for answers. DTC Testing allows you to schedule a lab appointment on your time; your urgency is recognized.
Affordability often deters patients from seeking a Doctor's Appointment. Those with strict plans or no insurance at all can be wracked with uncertainty about which, where, and when a clinic may be able to see them place a lab order. And with insurance, you're still being billed for a visit just to receive a lab order. DTC Testing provides you with healthcare without the bloated costs and your budget in mind.
Often, there is health information you wish to keep private. Lab testing can provide clarity on conditions and diseases that could carry a social and economic stigma that is worrisome to share. Rather than pass your sensitive health information through administrative steps, you can take advantage of DTC Testing to maintain direct control of your privacy.
Striving for future healthcare, DTC Testing favors your safety, your convenience, and your health.