I got my COVID-19 vaccine at Aviva Pharmacy
Written By Grace Shaffer, 8 March, 2021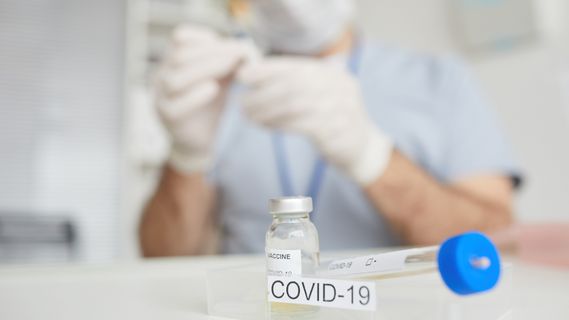 Aviva Pharmacy is the only independent pharmacy in Long Beach offering COVID-19 vaccines.
I was recently vaccinated there and it couldn't have been easier. Here's how Aviva goes the extra mile to make the vaccination process simple and accessible for everyone and what to expect.
Aviva Pharmacy is small, but mighty.
In the past 6-weeks they have vaccinated over 4,000 people. Unlike other vaccination centers, the process is quick, streamlined and approachable. Aviva offers the Pfizer, Janssen and Moderna vaccines.
The first step is making an appointment, a straightforward process that can be done in minutes on their website.
They also accept walk-ins, so if you want to come by in person, someone can help you make your appointment.
Once you're at Aviva, the whole process should take around 30-45 minutes.
There will be a short wait while they do intake and walk you through the vaccination process, but this isn't a mass vaccination site so you won't be stuck waiting in a line for two hours with hundreds of other people.
While waiting., Aviva takes all the necessary precautions (social distancing, masks, temperature checks, etc...) to keep you safe.
Aviva's diverse staff speaks multiple languages and is committed to communicating with anyone who comes through their doors seeking assistance; so don't let a language barrier stop you from signing up.
As a company, while Aviva is always committed to providing quality low-cost care to all their patients, all COVID-19 vaccines are already free. So, you will be able to receive the vaccine at no cost.
You just need your insurance documents (Medicare included) to be billed for administrative costs. Please, also bring any documents that prove your eligibility for the group you are being vaccinated in.
If you're unsure of your eligibility, you can always check the CDC or Aviva's website for the latest information. Remember, regardless of profession, if you are over the age of 65 you are eligible to receive the vaccine now and should register for your vaccine today.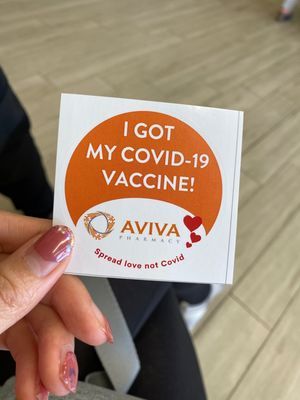 Perhaps the best part of getting the vaccine at Aviva is that you are not just another name in the system.
Founded and run by PharmD., Amy Nguyen, Aviva takes an integrative approach to serving their community that goes beyond medication.
Aviva's staff takes into account their patient's mental, emotional and physical health to make sure that they are truly taken care of. This commitment extends to those they vaccinate.
If you get your vaccine at Aviva in Long Beach, you will have a network of qualified people checking in on you post-vaccine and answering all your questions.
There will always be a person you can get in contact with, no waiting on the phone for an unnamed representative to get to you.
After getting vaccinated, some people may experience side-effects such as chills or tiredness. You will also likely be sore in the arm where you were injected and might also notice some swelling.
These are normal signs that your body is building up protection and should go away within a few days.
Whether you are going to Aviva for the vaccine or for their pharmaceutical services, know that you will be treated with kindness and respect.
(You can read the testimonials from people who have attested to the personalized, high level of care they have received at Aviva, here).
If after you've received your vaccine and would like to transfer your prescriptions over like I did, here is where you can do that.
Aviva Pharmacy is located at 2633 Atlantic Avenue in Long Beach California.
Long Beach residents are encouraged to sign up for Aviva's vaccination waitlist here.