Rheumatology
At Aviva Pharmacy, we take a holistic, personalized approach to patient care.
Drug therapy management across the care continuum
Through collaborative engagement, our team works diligently with payers, providers, home agencies, manufacturers, and foundations to provide wide- ranging, high touch care and services.
We understand that dealing with the complex healthcare labyrinth and tackling administrative tasks can take up valuable time from the delivery of optimal patient care. As such we are committed to helping you simplify your office work. And as patients' advocates, we are steadfast in our focus to improve medication access, lower financial barriers, enhance compliance and safety through education, training, on-going follow-up and support.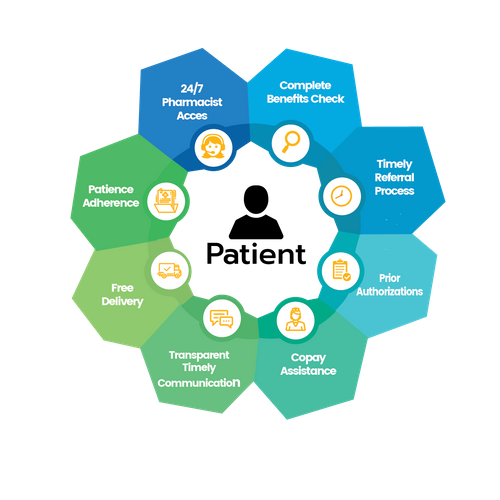 Download Prescription Form
Order your prescriptions today! please help us by filling-out the prescription form below in the link below.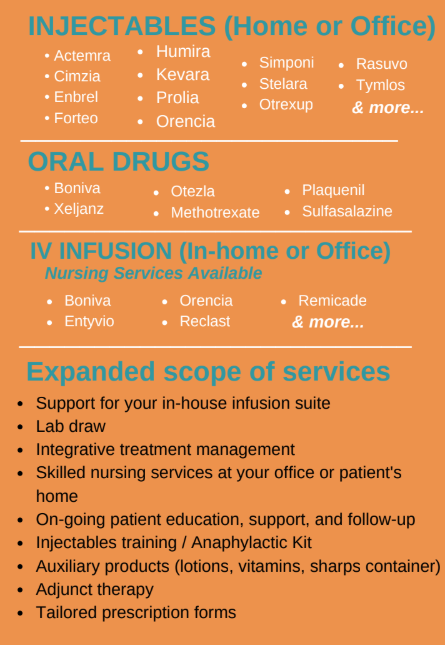 In-Office Infusion Suite:
At Aviva Specialty Pharmacy, we support physicians with in-office infusion and billing while eliminating the burden of unnecessary purchasing, inventory management, pharmaceutical billing or collection practices.
How can we help?
Complete benefits check and prior authorizations before infusion appointment
Provide medications prior to patient visit
Provide all supplies including pumps
Arrange for or provide nursing if needed
Coordinate and synchronize schedule with
provider office to align new starts and refills
__________________________
*We accept all major insurances, Medicare, HMO MediCal, workman's comp, most HMOs (please check with pharmacy for updated contract list)