FRee COVID-19 Treatments Now Available at Aviva
The FDA has approved oral medications for the treatment of COVID-19
Medications are now available and in stock. Please read below or speak to your primary care provider to learn more.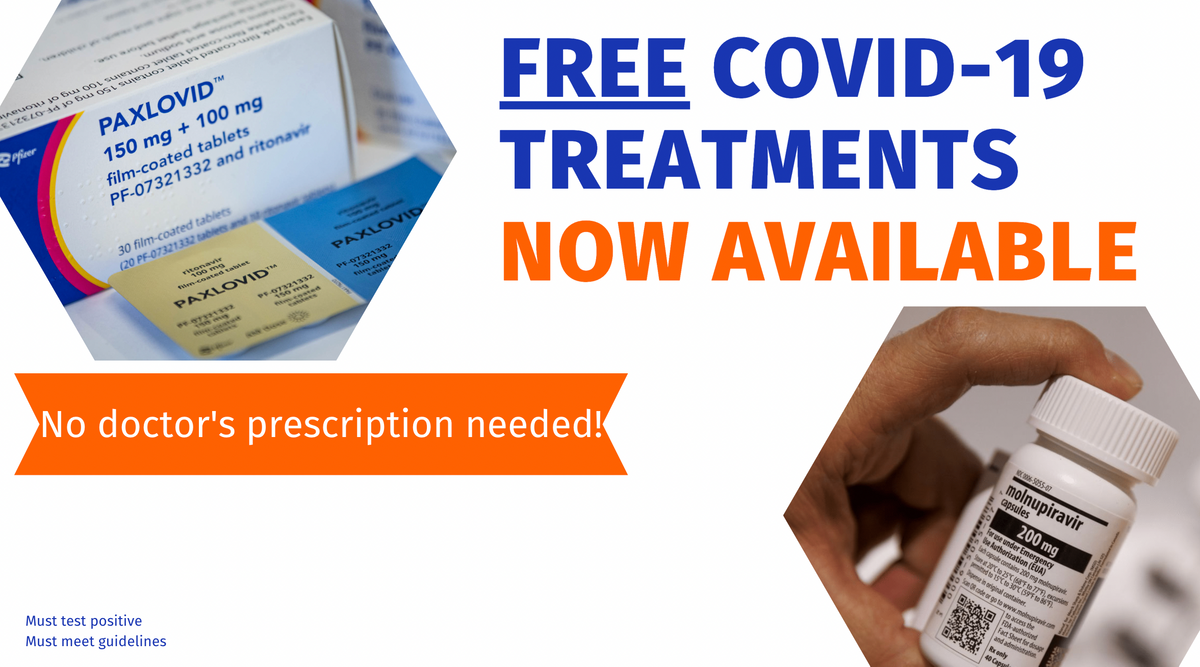 About COVID-19 treatment
What is it? COVID-19 treatment is an oral medication that can be taken to reduce the chance of complications or severe reactions from the COVID-19 virus.
Who can get it? Anyone who is at high risk of complications from COVID-19. click the link below to learn more.
How do I get it? If you recently tested positive for COVID-19 your doctor can write a prescription to Aviva Pharmacy, we can then deliver the medication to your home or you can pick up at the pharmacy.
Is it covered by my insurance? The oral treatments are covered by most insurances. To know more about your specific coverage, you can contact us by phone at 562.888.1277
To learn more about COVID treatment options please visit the CDC website HERE
To learn more about Paxlovid please click on this link to Pfizer's information page https://www.pfizer.com/products/product-detail/paxlovidtm
Things to Know About COVID-19 Oral Medication Treatment
To learn more about COVID-19 oral treatments please visit the CDC website and ask your primary care provider about specific questions to your case.
Get Your COVID-19 Vaccine Here